Part-time Cambridge P.E.T. teacher
Mae Sot, Thailand
Part-time teacher for Cambridge P.E.T. Course
Deadline: Monday August 14th 2017
Part-time Teacher for Preliminary English Test (P.E.T.) for migrant community in Mae Sot
Working for Mobile Education Partnerships (formerly Burma Education Partnership)
6 hours teaching per week plus preparation time.
Experience: 4 year's teaching experience
Positions available: 1
Application 2017
Please complete and send an application form (below) and a copy of your CV to:
rob.gordon@mobileeducationpartnerships.org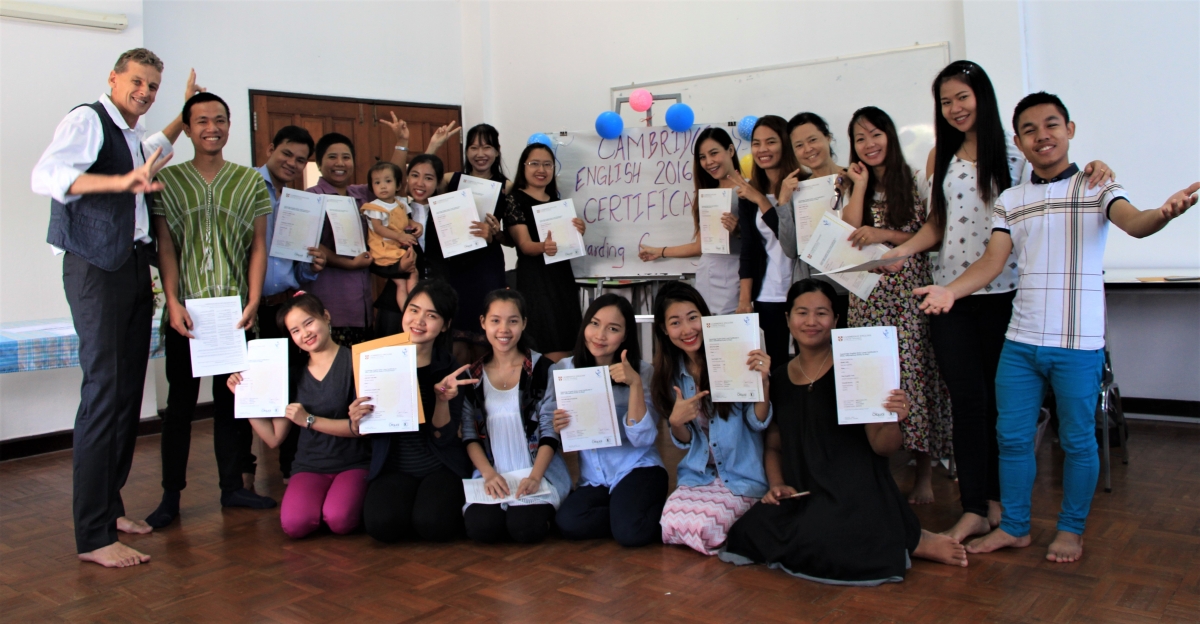 Details of the Position
MEP requires a teacher to deliver a Cambridge P.E.T. course to a small group of Burmese teachers of English in the town of Mae Sot. The successful candidate will be required to work alongside another teacher who will be delivering two K.E.T. courses to students of PTMJC in Mae La Camp and to a group in Mae Sot.
Context Owing to a long running civil war over 140,000 refugees have fled from Myanmar (Burma) to Thailand to find safety in seven camps along the Thai/Myanmar (Burma) border. The refugees come mainly from the Karen ethnic group. In addition, thousands of economic migrants have crossed the border to Thailand in the hope of finding work in Thai factories and farms.
Migrant and refugee teachers often have few recognised qualifications. MEP is addressing this problem by introducing Cambridge English Certificates for practising and trainee teachers.
In partnership with Harrow International School, Bangkok, two MEP teachers provide English lessons leading to the award of certificates for both the Cambridge Key English Test (K.E.T.) and the Preliminary English Test (P.E.T.).
MEP is a specialist teacher training charity with many years' experience working in this area.
The Cambridge Programme is well established and extensive materials are available.
The successful candidate will join an experienced team of Burmese and British trainers who can provide advice and support.
Location The charity office is located in the town of Mae Sot and teaching is carried out at the Mae Sot office. Duration September 2017 to end of March 2018 (7 months).
Two evening classes each week (1.5 hours each) and one Saturday morning class (3 hours)
Qualifications: First Degree Appropriate Teaching qualification Relevant experience (It would be useful for the candidate to have experience of 'mainstream education' as well as TEFL work.) First Language speaker of English Good team work and communication skills Ability to work alone and in a team Self-motivation
Remuneration and Benefits:
Currently all work is undertaken on a voluntary basis but remuneration for expenses is provided to the level of 8,000 Thai Baht per month to cover expenses.
Click on the link below for the application form:
cambridge_pet_application_form__2_.docx
Further Information Further details of MEP's work is available on the MEP website www.mobileeducationpartnership.org
You will find a range of videos which give you a good idea of the working conditions.