169km Cycled in Support of MEP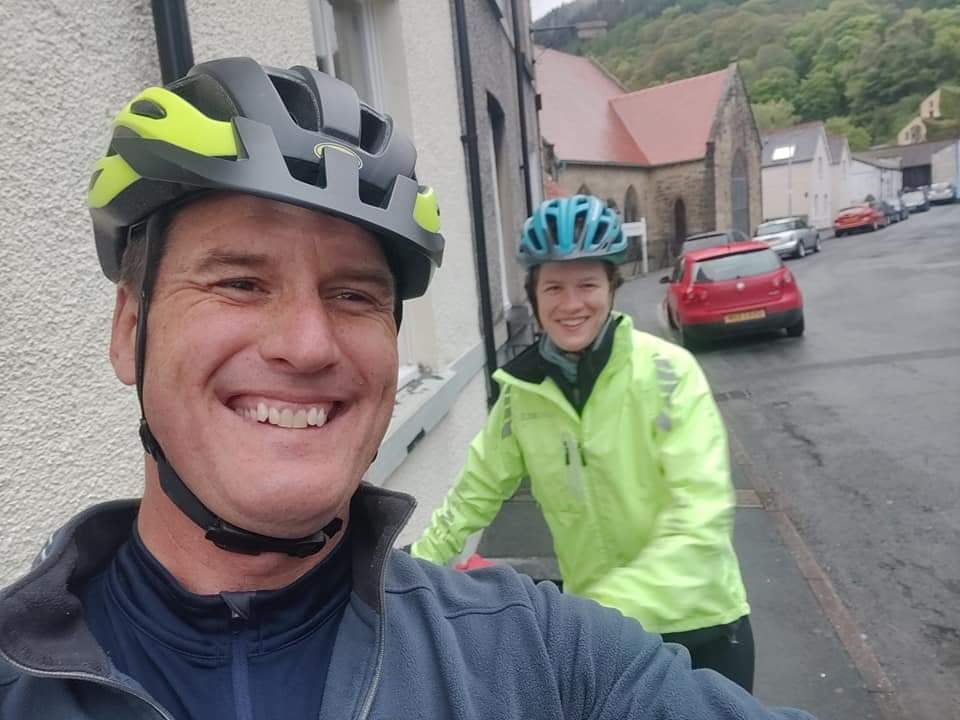 A big shout out to Tim and Ruth Jefferis who cycled 169 km (105 miles!!) on Saturday in support of MEP's cycle-21 challenge.
Since meeting Tim 3 years ago in Bangkok, he has been a strong advocate of MEP's work on the Thai/Myanmar border. Keen cyclists, Tim and his daughter Ruth were excited to take up the challenge and undeterred by the awful weather this week, they set off from Llangollen, North Wales at 6am on Saturday morning to follow the route of the River Severn from North Wales all the way to Gloucestershire. Tim set the pace to start with, only to find Ruth powering past him up the hills; and you can see the toll it took on Tim - collapsed and exhausted on the roadside. Ruth tells us he even had a nap in a graveyard half way through the trip! They arrived at their destination in Tredington at 5.30pm after nearly 12 hours of cycling!!
Great thanks to Tim and Ruth for the generous donation and for taking part in MEP's Cycle 21 challenge.
Donate here:
https://mobileeducationpartnerships.enthuse.com/.../cycle...
BACK