International School of the Year 2018 - Awarded to Harrow International School for their work with Mobile Education Partnerships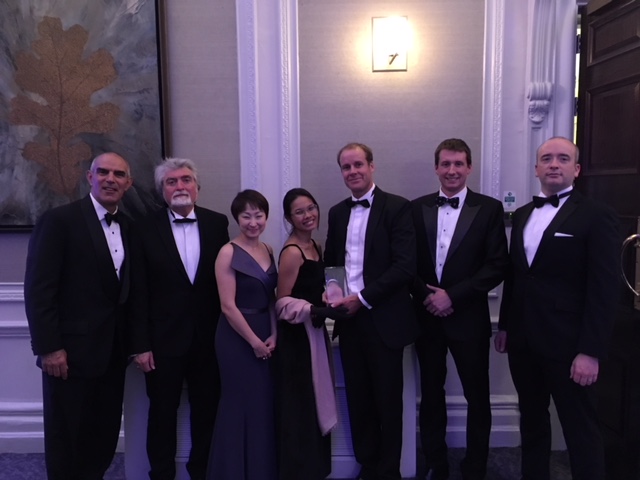 British International Schools Awards 2018
A Partnership beyond the Limits
In London on January 22nd Harrow International School Bangkok won the British International Schools Award for 'Outstanding Community Project'. The 'Community Project' was, in fact, the work done by Harrow in conjunction with MEP on the Thai/Myanmar border and inside Myanmar itself. One of its main features has been the award of Cambridge certificates to over 300 teachers in the migrant and refugee communities and inside Burma. Since 2011 Harrow, Bangkok has provided vital support in the form of candidate entry fees for Cambridge students and material support for refugee and migrant schools. However, Harrow went much further than this and their staff provided their expertise as Cambridge examiners giving up their weekends to come to Mae Sot or into Myanmar to deliver exams. They also provided cultural events where their own pupils worked with refugee and migrant pupils on joint projects.
But in effect, the impact of the Cambridge went much further than this as the teachers, through their own studies, picked up new teaching techniques which they applied in the classroom. Eventually this led to the development of a new MEP initiative called 'Cambridge Plus' which incorporates Cambridge exams with the training of local mobile units of teacher trainers.

What has, in fact, been created is a system of cooperation in which a large well-resourced organisation can work with a small well-skilled organisation to create a working model which maximises the strengths of both. Harrow and MEP will continue to build this programme.

Entries for the British International Schools Awards came from schools in 38 countries. In this context the award validates this project as being the best of its type in the world.
BACK