'Journeys on the Edge': A new book by Bob Anderson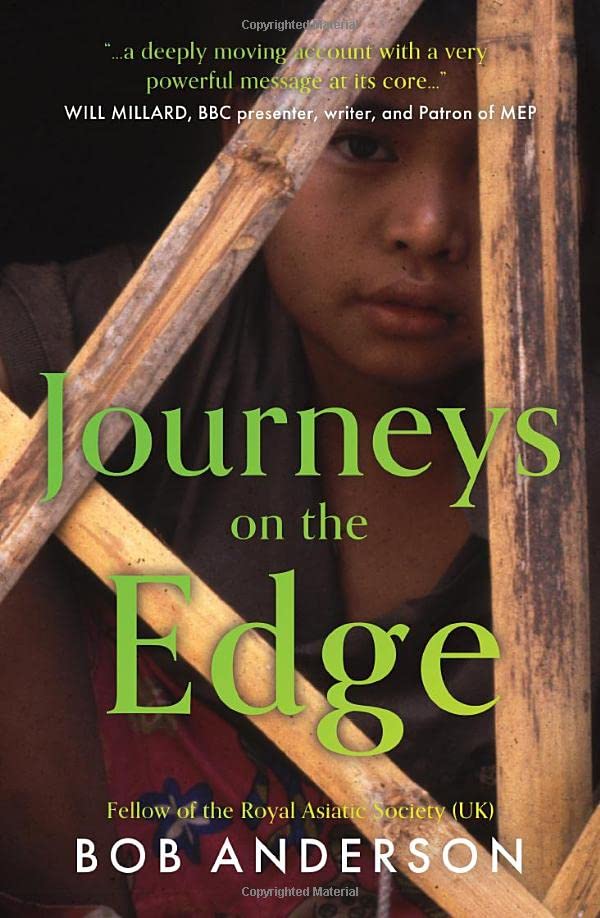 RELEASE DATE: 28/01/2023
Bob Anderson recalls the growth of an award-winning, educational charity working with communities 'on the edge' inside Burma.
Journeys on the Edge traces the growth of Mobile Education Partnerships, an educational charity built from scratch by teachers, which became an international award-winning organisation. MEP works with communities 'on the edge' , many displaced by war, poverty and oppression inside Burma (aka Myanmar) and on the Thai/Burma border. This is not a sentimental presentation of 'victimhood' but a very candid, sympathetic and human exploration of how an organisation was built in these challenging circumstances.
"I felt there was an important story to tell which had universal appeal. As ordinary teachers we had become involved in an endeavour that was profoundly extraordinary, something which inspired us to take outrageous risks. What we did touched the lives of thousands of people and our own lives would never be the same again." - Bob Anderson, author of Journeys on the Edge and Founder of MEP
This is a story which provides a fascinating insight into this tragic, violent and at times bizarre world drawing on the lives of those directly involved, the volunteers, the refugees, the migrants, the warlords and those of us searching for something to believe in.
Will Millard, BBC presenter, writer and patron of MEP offers an insightful foreword, speaking to the importance and "power of education in changing people's lives for the better…in an all-too frequently war-torn nation, education can also provide the tools, the confidence and self-belief, to create credible pathways towards peace."
Will goes on to say, "It is the story of how one small charity has made one huge difference, and is one almighty adventure into this most-misunderstood corner of Southeast Asia. It is in equal parts thrilling and affecting, but it is often laugh-out-loud funny too."
Proceeds of the sale of Journeys on the Edge will be donated to support the work of Mobile Education Partnerships
Available to order online now at www.troubador.co.uk/bookshop and at Amazon Bookstore or in all good bookshops from 28th January.
BACK