October 2015- Nan Thin Thin Han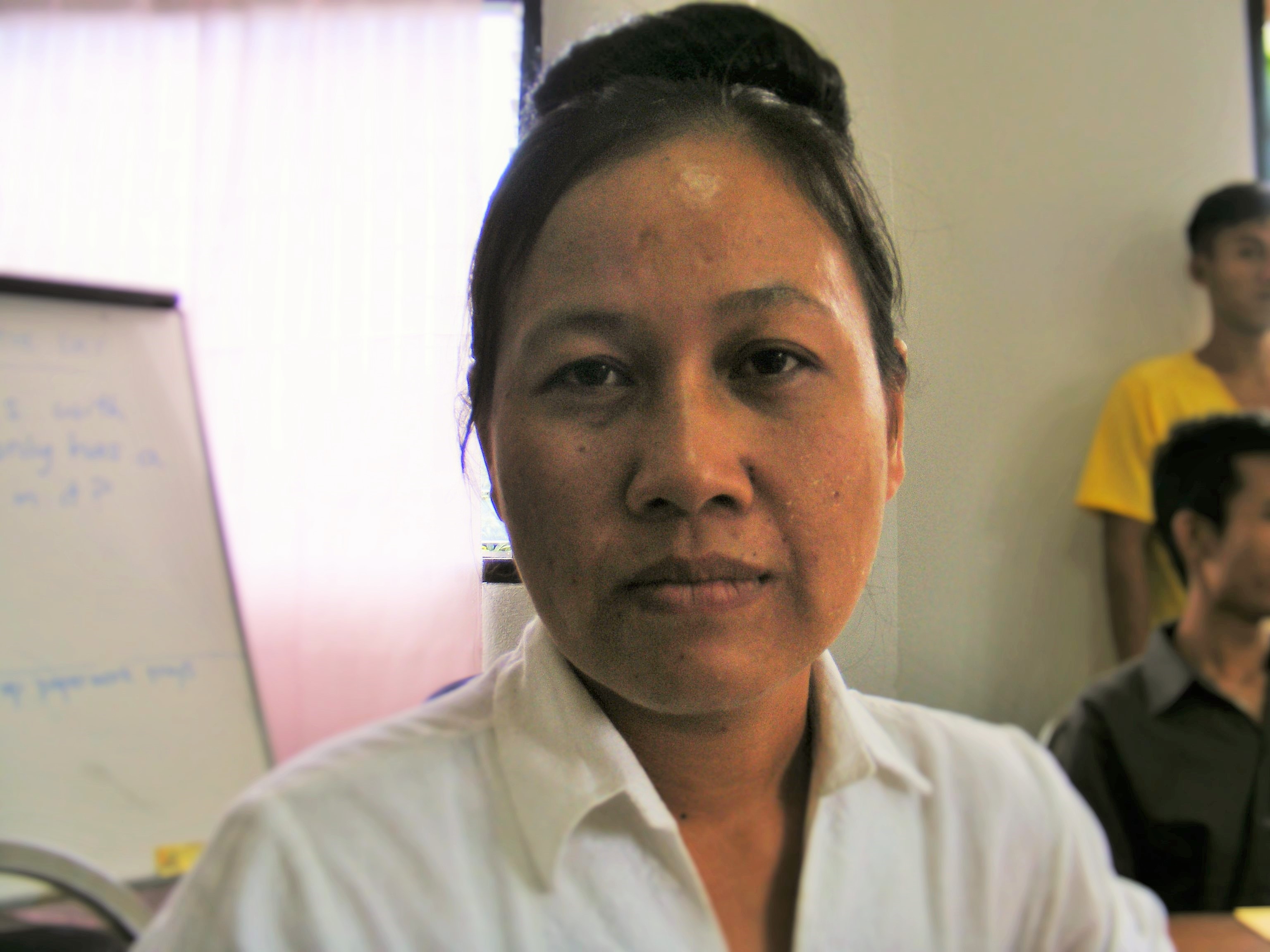 Thin Thin Han is originally from Myanmar, Kayin State, Hpa-an. She describes her home town with great respect, telling of ancient sites such as Sa dan caves, Kyunt ka lut and Zwe ka bin mountain. She described the Than Lwin River flowing along the city with pride and how the mountains stand around the city with awe. Her home town is where she worked as a nurse for three years. In Maubin general hospital she expanded her knowledge of the medical field and fully submerged herself in aiding those who were sick. She had a life which was normal - administering medicine to the sick and keeping patients' records up to date.
She was happy living and working here.
In 2008 cyclone Nargis hit south west Burma, Ayeyarwady. The storm continued along the coast of the Irrawaddy delta allowing the storm to continue its intensity. No less than 24 hours later the cyclone moved inland and consequently weakened. An estimated 138,000 people died. The majority of those who survived lost their rice harvest and consequently their income. Working as a nurse Nan Thin Thin Han remembers having insufficient medicine on her night duties to care for the sick and for those who were rescued not having enough food. She said she remembers feeling miserable for them but in the midst of such depressing circumstances encouraging them to be strong.
After the cyclone Nan Thin Thin Han remembered a lot of people moved to Thailand for economic reasons. She also moved. Now living in Mae Sot, Thailand she recalls how she saw kindergarten children in the migrant community who would sleep on an extremely thin mat on concrete floors when she first arrived. After seeing such plights she was curious to find out more about the Burmese migrant community who chose to live in Mae Sot.
Her move to Mae Sot was very simple as she wasn't coming owing to political or economic reasons. Once there she was employed as a kindergarten teacher in a migrant school - Kwe Ka Baung. Although not earning a wage she remained at the school for four years. Her experiences here gave a perplexing insight into the economic problems faced by migrants. She recalls rainy season being particularly difficult as parents would recall their children in order to help with the farming duties. Parents would send their daughters to work in hotels and night bazaars and consequently not much priority was given to education.
Whilst employed at the kindergarten she gained skills in workshops provided by World Education and improved her base knowledge of the issues surrounding the migrant communities by networking with others who received the training. After her four years she then wanted to gain more knowledge on community development so she enrolled in a program at Wide Horizons. As part of this course she had to complete an internship with a host organisation. Her placement was teaching grades 9 and 10 English and Biology at Hsa Thoo Lei learning centre. Whilst doing this she also held down a part time job training teachers in science.
Nan Thin Thin Han then became involved with Burma Education Partnership. She attended our Cambridge English Language course in 2014. She said the course allowed her to become more confident in speaking to foreigners, writing essays and she learnt how to read. Despite being very anxious in her exam she is thankful for all of the skills she developed in class and was able to pass the course. In the future she would like to attend university overseas but for the time being she is seeking employment within medical and educational fields to help her local community.
"My dream job is to be a good social worker to help the poor and children who would like to attend the university by showing them what is available. I would like to guide and show the way to children to get success in life."
BACK