December 2014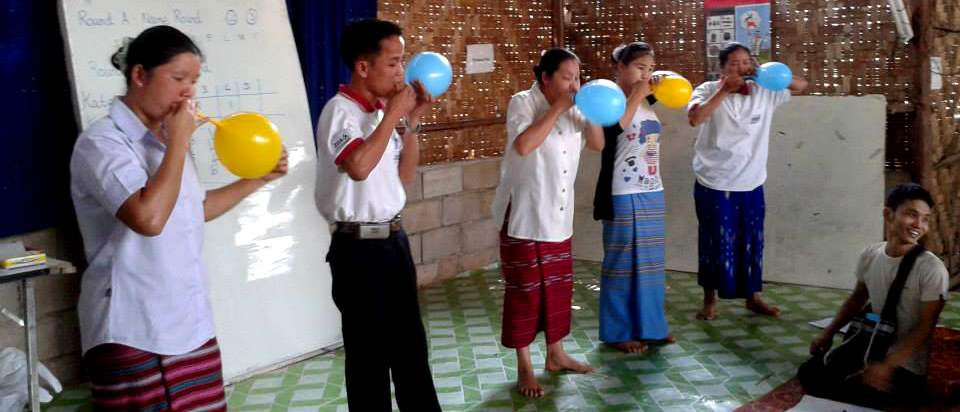 December 2014
2014 Achievements
This Year with Burma Education Partnership 2014 has seen us forge exciting new partnerships with international charities, further develop ongoing programs in Mae La refugee camp and expand our work into other camps along the border. Here are some key achievements from the last year...
* Our English as a Foreign Language programme now consists of six local trainers working alongside our head trainer. This allows our team to be more effective through the removal of the language barrier, while opening more opportunities to local staff.
* Our new Burmese as a Second Language programme has been extremely successful - local camp-based trainers partner with teachers in the classroom, alongside holding weekly group training sessions. Teachers enjoy having an arena in which to share ideas, discuss problems and benefit from having experienced trainers to offer solutions.
* March saw the best English Proficiency Exam results in four years. We had 12 teachers passing the Preliminary English Test (http://www.cambridgeenglish.org/exams/preliminary/) , 10 teachers pass the Key English Test (http://www.cambridgeenglish.org/exams/key/) and a further 16 teachers awarded other Cambridge certificates to reflect their achievements.
English Mock Exams
Congratulations to our students who took their mock Key English Test / Preliminary English Test exams just before Christmas to prepare them for the real exams in March. The results from our Key English students in Pu Taw Memorial Junior College in Mae La camp were the best we have ever had from the college! The KET and PET qualifications from Cambridge University - requiring skills in reading, writing, listening and speaking - demonstrate that students can use English for work, study and travel. Alongside learning necessary English, our students also have to learn about the often euro-centric context assumed in these exams. For this, students from PTMJC in Mae La will be granted special permission to visit Mae Sot for a few days in February to experience life outside the camps, often for the first time in their lives.
Christmas Parties
We ended the year in style with our local teachers and students by holding Christmas parties in both Mae La camp and in Mae Sot. We played party games, ate amazing food and shared presents - Merry Christmas!Online
Advent Calendar
We have just finished our first ever Burma-themed advent calendar - we had different facts each day covering the work we do and the people we work with. Check it out on our Facebook page (https://www.facebook.com/pages/Burma-Education-Partnership/163254860447809) if you missed it!
BACK