Interesting Times...September 2017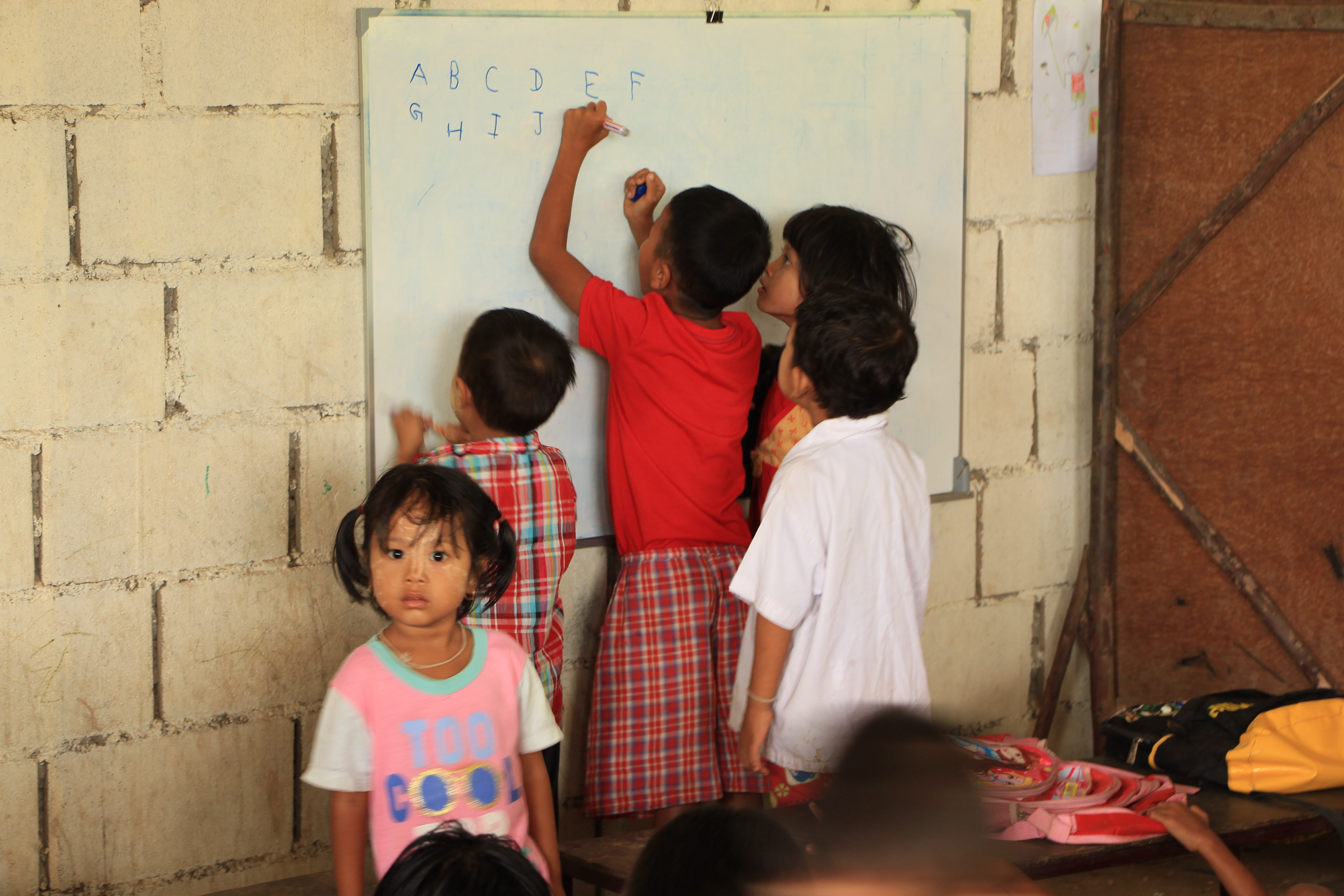 Life here on the Thai/Myanmar border is noticeably quieter with many of the major funding organisations moving into Myanmar: It's time to move on - NGOs and individuals are packing up, and for most it's just a hop, skip and a jump across the border into Myanmar.
That said, MEP's presence on the border remains strong with enquiries for teacher training projects and our prestigious Cambridge English courses reaching unprecedented levels. MEP continues to support Migrant Learning Centres on the Thai/Myanmar border, with several projects currently underway this academic year; the need and demand is clearly still here.
MEP are renowned for their Cambridge English courses (KET & PET); our established partnership with Harrow International School, Bangkok spans more than five years. Their generous financial support allows the migrant and refugee community access to these highly sought after Internationally accredited Cambridge certificates free of charge. MEP's reputation has been built on training local teachers, giving them experience of high quality, active and communicative styles of learning at first hand, which they can transfer to the classroom. Consequently, this year has seen record applications for the courses, leading us to consider extending the number of courses offered and the potential recruitment of a second full-time English teacher.
Over the past few months delegates from MEP have presented at three prestigious conferences; Cambridge Asia: Business English & Global Career Development in Yangon, The Asia Summit in Nay Pyi Taw and The Karen in 2017: Resilience, Aspirations and Politics St. Antony's College, University of Oxford UK. MEP's presence at these conferences has clearly played a significant and influential part in raising our profile within Myanmar and beyond. MEP are receiving requests for training from Kachin, Mon, Mandalay, Magwee, Rakhine and Oo Dah Htar (Mutraw Province, Karen State), Phang Nga in Thailand and even Afghanistan!
Back home in the UK, MEP have been building on their already strong and long-established relationship with Cambridge Asia, leading to a new involvement and relationship with Cambridge UK. They are very interested in the development of a "Cambridge Plus" course which will combine teacher training and Cambridge English, building on the work which MEP has been doing here in Mae Sot for many years. MEP will be piloting this scheme later this year with its first intake of interns from Kachin State, Myanmar in December; follow-up training will then take place in Kachin early in 2018.
MEP are looking forward to the exciting and interesting times that lie ahead…..
BACK