Meet one of MEP's runners at the GREAT NORTH RUN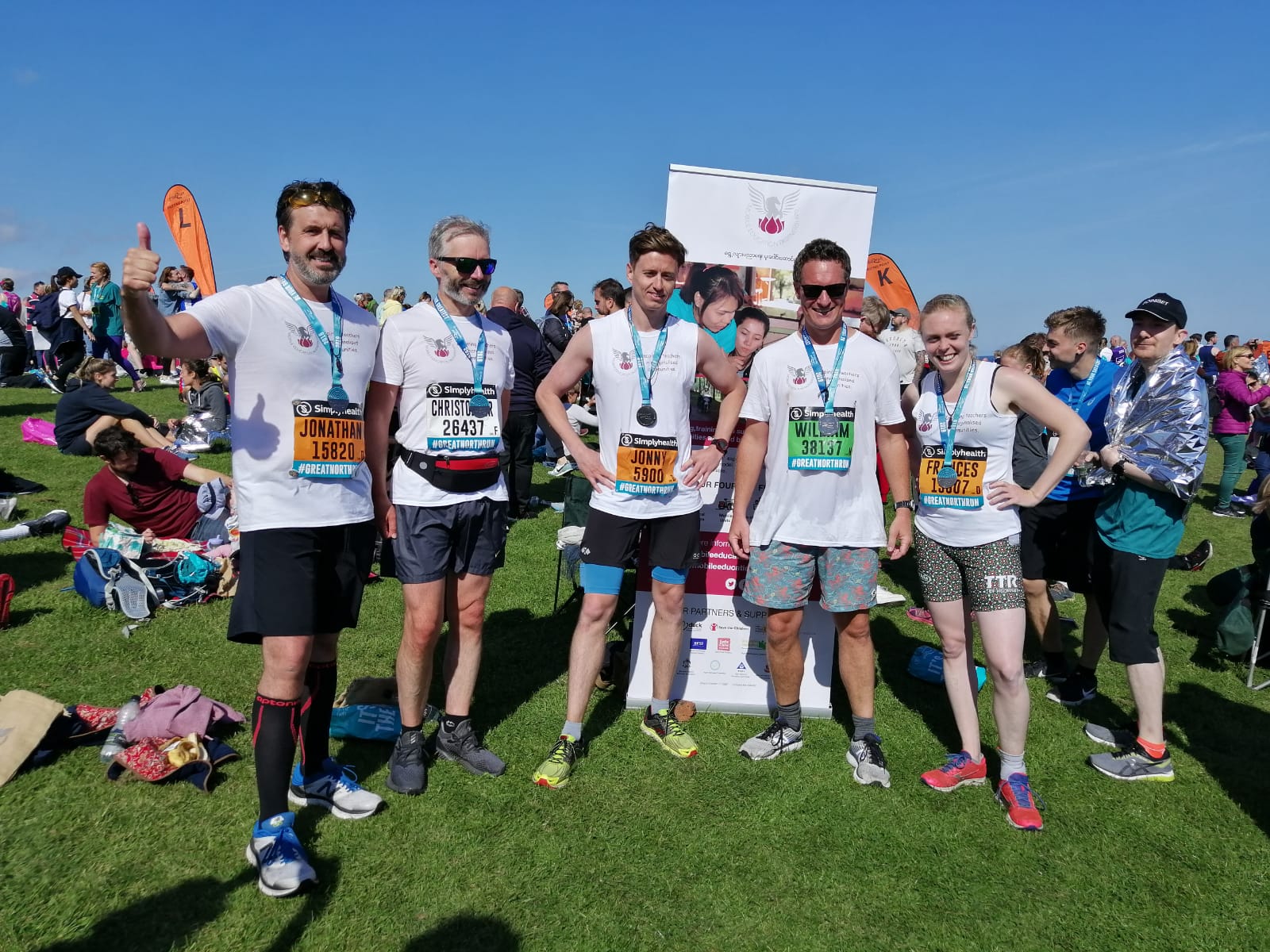 MEP have five runners at the Great North Run in Newcastle on Sunday 12th September. They will be raising funds for MEP's amazing projects.
One of the runners competing this Sunday for MEP is Mark Lynch. Here he tells us about his experiences of the Great North run:
"I have done the Great North Run on four previous occasions with times that varied considerably depending on my fitness, the crowds and my youth (or lack of it in recent years). However the run itself has always been an amazing experience and is best enjoyed in the spirit of camaraderie rather than as a competition. I first ran for MEP in 2019 when one of my neighbours, Jonny, told me about the organisation and why he was running for them. I visited Northern Thailand and Laos ten years ago on a World Challenge expedition with my school. As part of the trip we visited a school on the banks of the River Mekong and paid for the installation of a bore hole and water pump. Prior to this, the school's water had to be carried 500 metres from the river in oil drums and was not particularly clean. The kids there were very keen to learn but did not even have some of the most basic resources like paper and coloured pencils. So it seemed entirely appropriate for me to do more to help the education of children in this part of the world.
The normally slow start to the race and the building elation of running, as well as the North East's industrial railway heritage inspired me to write some verse when I first ran it twenty years ago."
TGNR
Shivering, cold as stacked trucks in sidings, waiting.
Then with a shot, we're not off,
But shunted slowly forward,
Shuttering with a gentle release of pressure.
Linked with a common cause and training,
Loaded with expectation.
Clattering with impatience we crowd forth,
Then locomotion begins in slow earnest.
With hearts of steam and legs as heavy as coal sacks,
We're running.
Speed on the bridge,
As piston limbs polish off inertia.
Miles pass, pound out progress,
And rivets of sweat, as boiler heat builds.
Now we alternately cut the air.
Leg cranks, raw as iron, ripping ahead.
Then in the suburbs, flashes of green
Release the last machinery.
Yet the rhythm endures,
It beats with a desperate living heart,
A leaping animal running wild,
Fast as the hare in the love chase we race.
Within sight of the sea, above sensation,
Airfoil angels to the space before us.
Alight on the wing, spirited free.'
If you enjoyed Mark's poems and would like to donate
BACK