November 2014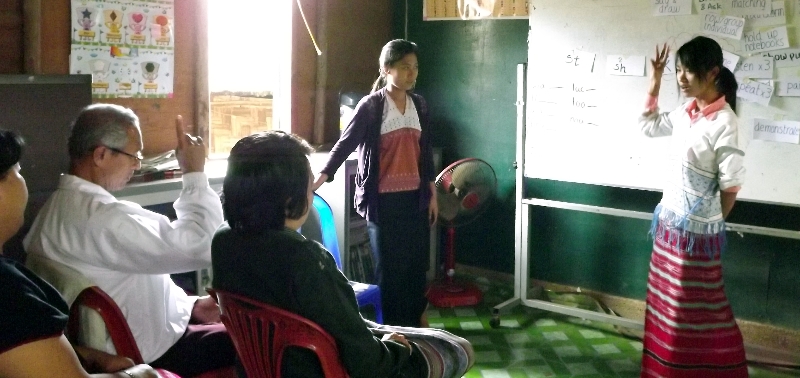 November 2014
Teachers at Pu Taw College
Good luck to the students from Pu Taw Memorial Junior College in Mae La refugee camp who have just started their teaching internships. Their first practical training session with us focussed on classroom manner and management. The students taught here will go on to be teachers around the camp and might even become our trainers in the future!
We're Expanding!
Throughout next year, we will be working in partnership with Save the Children and World Education to expand our programme into all seven Karen camps along the Thai-Burma border. We will be working with in-camp trainers to improve teaching across all subjects. We are renewing our website, as well as hiring for more positions. Keep up to date by using the social media buttons bellow!
Umphiem and Nu Po Training
Well done to the camp-based trainers in Umpiem and Nu Po refugee camp who spent two days training with us to develop skills in partner teaching, training and delivering activities. They are now all working hard to use their training to improve teaching in the camps.
English Exams Update
It's time for our students working towards the Cambridge KET/PET English proficiency exams to move on to exam preparation and practice tests. We have two migrant classes and one in-camp class that will sit the exams in March. This qualification will allow them access to a wider range of employment opportunities within both Thailand and Burma. Many thanks to Harrow International School, Bangkok (http://www.harrowschool.ac.th/) for their continued support with these examinations. Good luck!
BACK