September 2015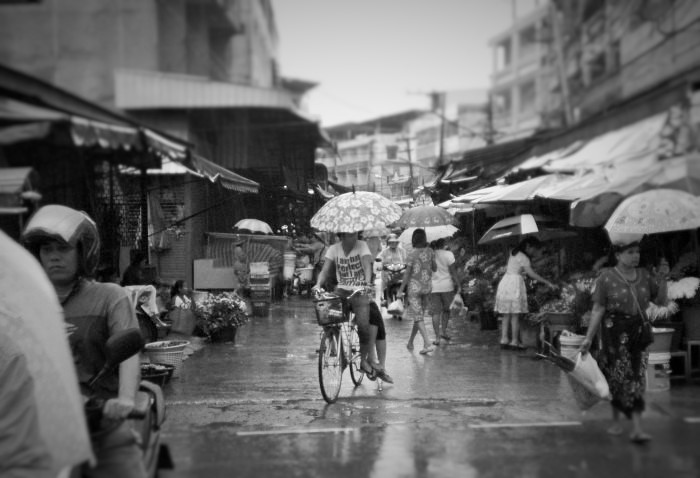 ---
What's Happened?
Having braved the rainy season, our staff in Thailand are ready for a well-earned dry season! The lifting clouds and shining sun bring the addition of more staff from overseas – some old faces and some new. In early September, BEP's new intern Francesca arrived from the UK. She has recently graduated and is planning to stay with us for six months. Her role is to promote BEP via social media and find new and innovative ways to get funding. So if you have any ideas or would like to fundraise for us, get in touch! September also saw the return of Alex, our project manager for the Cambridge exams. Alex joined Burma Education Partnership in September of 2014 where she volunteered until May 2015. She has now returned from a small working break to re-join our team. Before working with us, she was working in Spain teaching English as a second language – her experience from this is key to the success of this program. Kerry has also recently returned from a short break in the UK. As the Literacy Boost project manager working in the refugee camps, her experiences working in India, Kenya, Korea and Japan are second to none, and are a vital part of the projects. Kerry is coming into her fourth year of volunteering for BEP and is described by team members as "a committed and dynamic individual".
---
Cambridge Entry Exam
Within the migrant and refugee communities along the Thai-Burma border, it is very difficult to gain any form of accredited education. Because of this, Burma Education Partnership runs a project where we teach two levels of the Cambridge English Language exams. The project allows members of both communities access to a six month course where they learn the skills and knowledge required to attain these internationally recognised certificates. Due to the outstanding reputation of the course within the surrounding communities, on the 19th of September, BEP held a placement exam for all those who want to be part of the Cambridge project. An astonishing 58 people came from the migrant community – more than ever before! Due to classroom and financial limits, BEP can only provide around 40 places – this exam will determine the English level of those tested, so we can better decide who will benefit from the course the most. In Mae La refugee camp, we are again working with Pu Taw Memorial Junior College to offer the course to around 25 additional students in their final year of study.
BACK