Cambridge Language Exams
Migrant Schools and Mae La Refugee Camp, Mae Sot, Thailand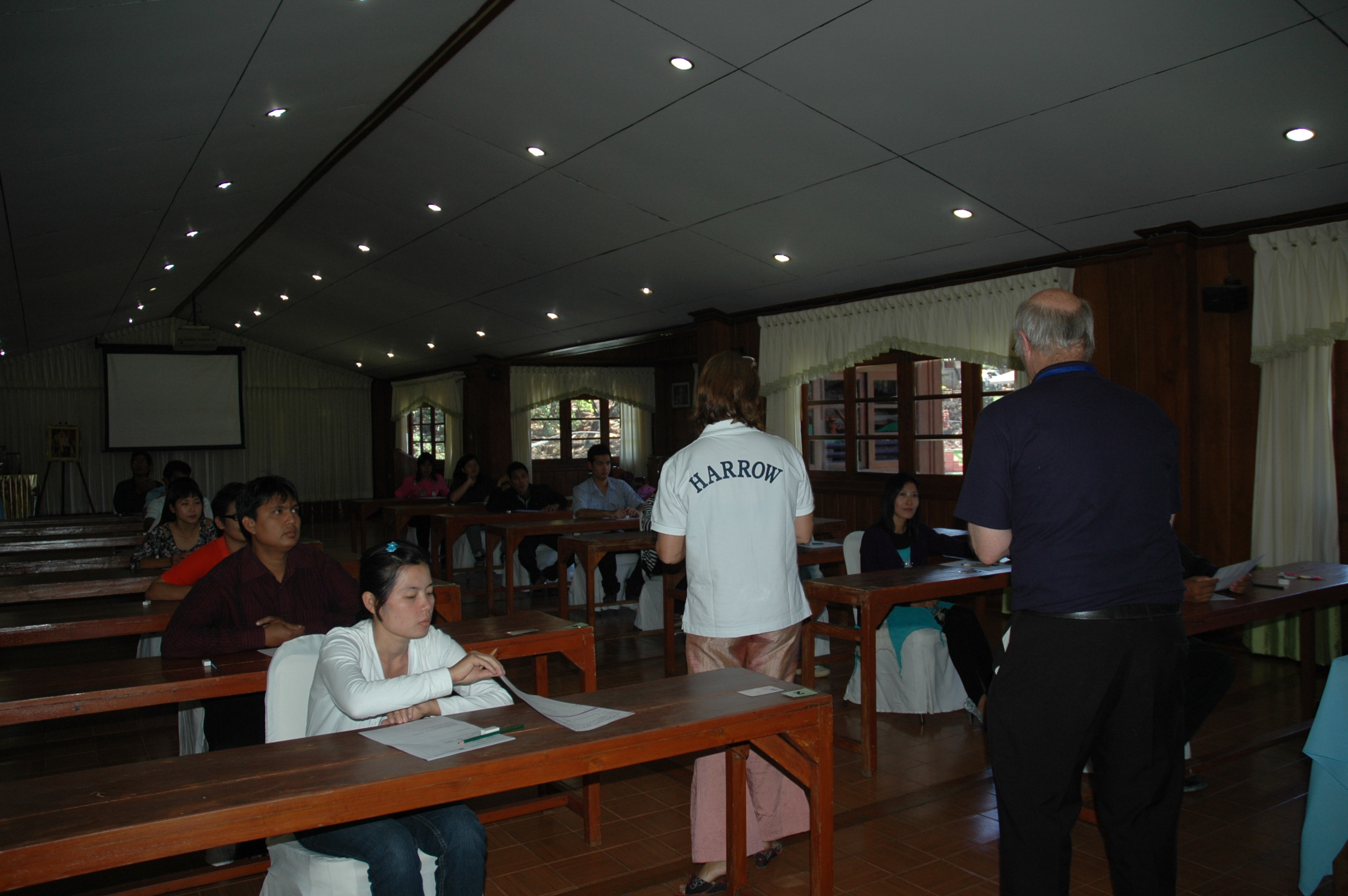 MEP has developed another strand which provides improved life-opportunity for the Refugee and Migrant community in which we work. MEP are able to provide free-of-charge six-month Cambridge English courses, leading to an internationally recognised certificate in English Language accredited by Cambridge University. For many of the students and teachers this is their first opportunity to achieve an international qualification and for many it opens up new and wider life-chances.
MEP's ability to offer Cambridge English courses is based firmly on a long-established and mutually beneficial relationship with Harrow International School (Bangkok). Teachers from Harrow school give their time free of charge every year to act as official Cambridge examiners, while the school fund all exam registrations and organise fund-raising events to help support the cost of the course.
This year MEP will be running a number of programmes. In the Mae Sot region we will be offering three courses; one in Mae La refugee camp working with trainee teachers from PMJCT college and two courses in Mae Sot town for migrant teachers and NGOs. Following a very successful pilot project last year, MEP are also currently in discussion with local authorities within Myanmar to run courses in Mon and Kachin State.
BACK