FUNDRAISING:
It's so easy to set up your own Fundraising activity.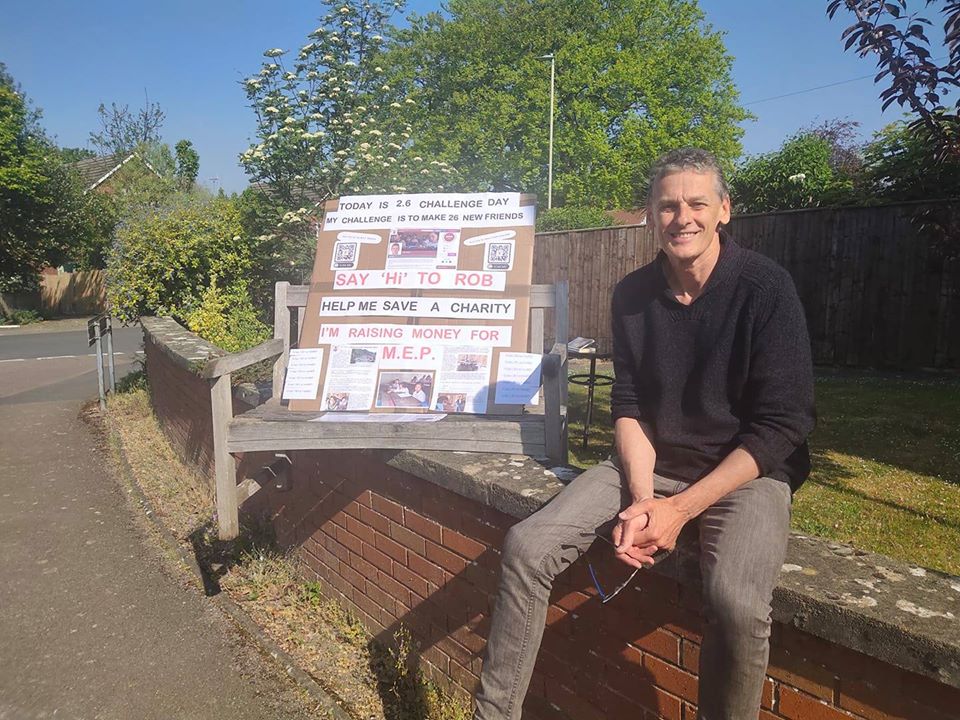 Would you like to support MEP? It's never been easier to set up your own appeal on behalf of MEP.
Just click here and follow the instructions on Charity Checkout.
Here are some examples of fundraising activities which our supporters have set up in the past:
As part of the 2.6 challenge Laura and her brother Adam decided to run a marathon between them. Laura explained, "With the kind help of my brother who is going to split the distance, we are hoping to run 13km each on Sunday 26th April, 2020 so that together we can complete 26km. We would appreciate any support and kind donations.". Laura raised over £500 for MEP.
Rob (pictured above) set himself the challenge of introducing 26 new friends to MEP while 'social distancing' from his front garden. In fact, during the day Rob met and explained what MEP do to many more than his challenge of 26. Rob brought MEP's work to the attention of a lot of people while also raising over £800 for MEP.
Will led a group of 5 runners to the Great North Run. Together they ran the half marathon along with the 57,000 people who took to the streets between Newcastle and South Shields in the biggest running event in the UK. He didn't win (that was Mo Farah for the sixth time in a row), however between them the team of runners raised more than £2,700 for MEP.
BACK